Stop wasting time and energy chasing down unresponsive beta readers, juggling file formats, searching for lost feedback, and managing everything on your own. Use Heybeta and you'll have more time and energy for the things you love:
Writing Books - World-Building - Crafting Characters - Creating Stories
Many of the world's most successful authors (both indie and traditionally published) use beta readers to help them catch mistakes they can't see, fill up plot holes, fine-tune characters and make their books the best they can be before publishing.
But for most authors, managing multiple beta readers and all their feedback on their own can be a time-wasting, creative-energy-sucking pain.
That's why we created Heybeta - to make the beta reader process simple and easy for everyone involved.
You've made do with Google Docs and emails in the past...
Imagine using a dedicated tool, specifically designed from the ground up to help authors like you manage their beta readers.
Heybeta is that tool.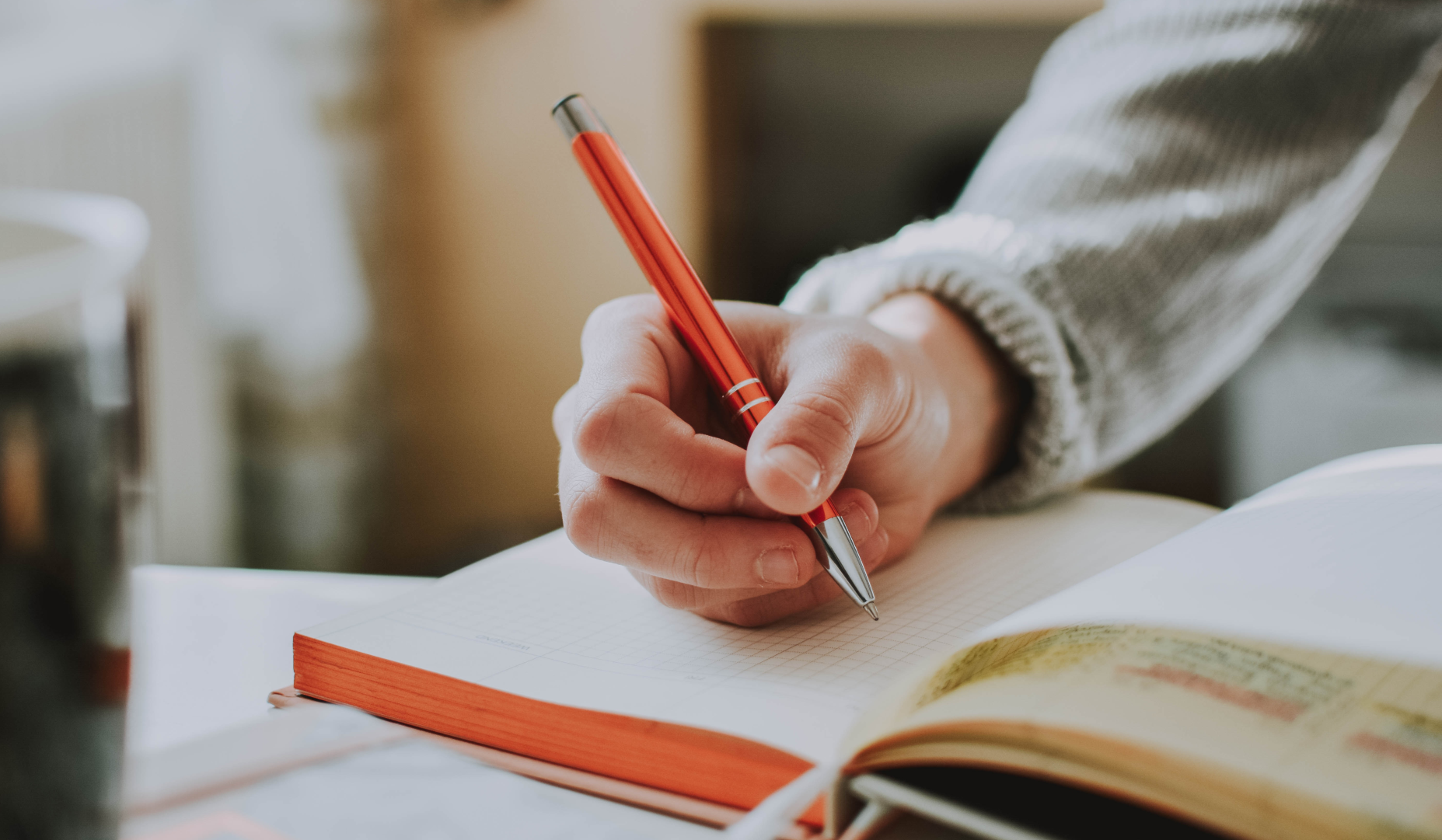 How Heybeta Can Help You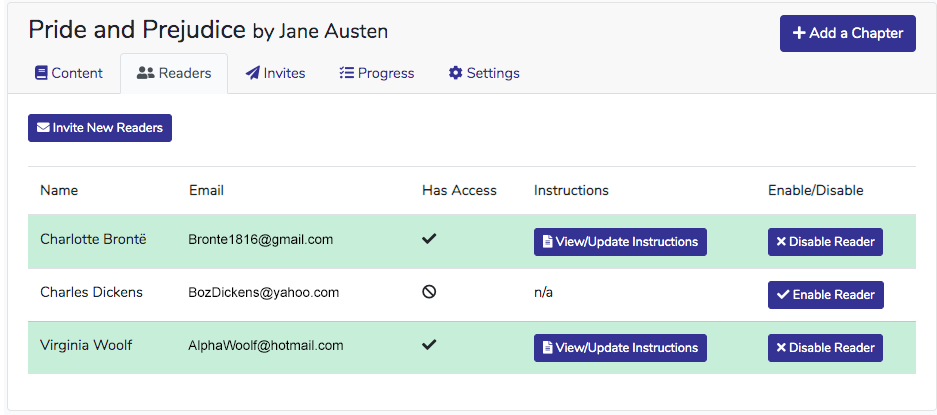 Designed to keep your books safe & secure.
As a street-wise indie author, you need to be able to trust online software will keep your precious books safe from thieves and copycats. That's why Heybeta users can only read what you give them express permission to - and only on our site. There's no link-sharing, no downloads, and you can retract access to your books at any time.
Know exactly who's reading your book.
Tired of beta readers ghosting you and your WIP (Work-In-Progress)? Heybeta will help you cultivate a team of engaged, reliable beta readers by showing you who's read what, and who's leaving you hanging. Bottom line: with Heybeta, you'll never have to ask "Who's actually reading my book?" or "How far have they read?" again.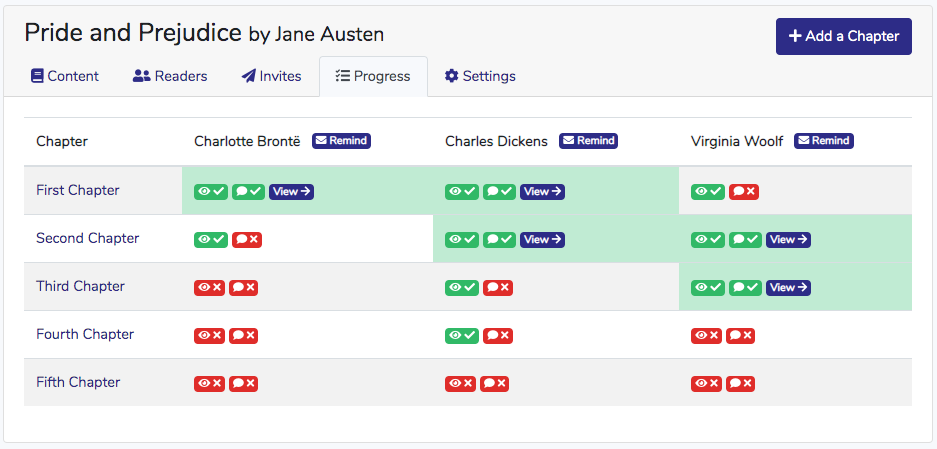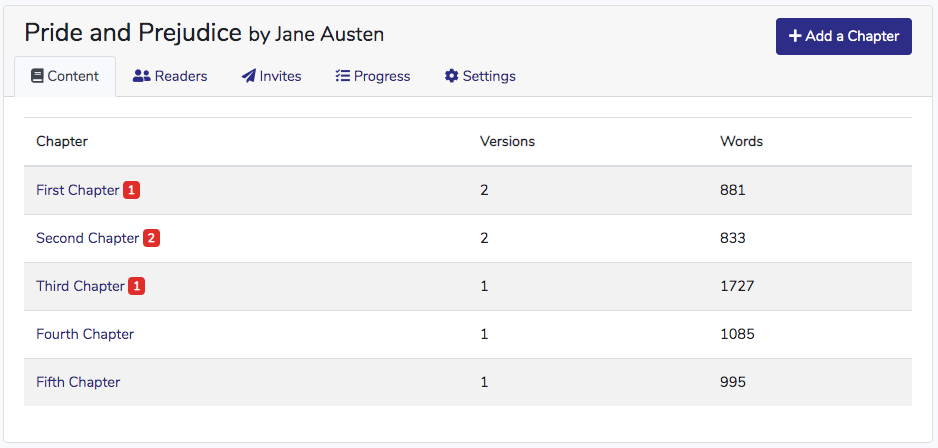 Heybeta brings you closer to publication.
For many authors, writing a book is like climbing a mountain - it takes serious grit and dedication to reach the summit and publish! Think of Heybeta like a helicopter you can use to skip the slog and fly right to the top. We make working with beta readers simple and easy - so you can focus on implementing their feedback and finishing your book.
Your books, your beta readers.
You worked hard to find your best beta readers. The last thing we want to do is undermine those relationships! So, we promise to never share your beta readers with any other authors on our site. That means no ads, no "recommendations", no newsletter features, nada. As long as you use Heybeta, your beta readers will remain yours.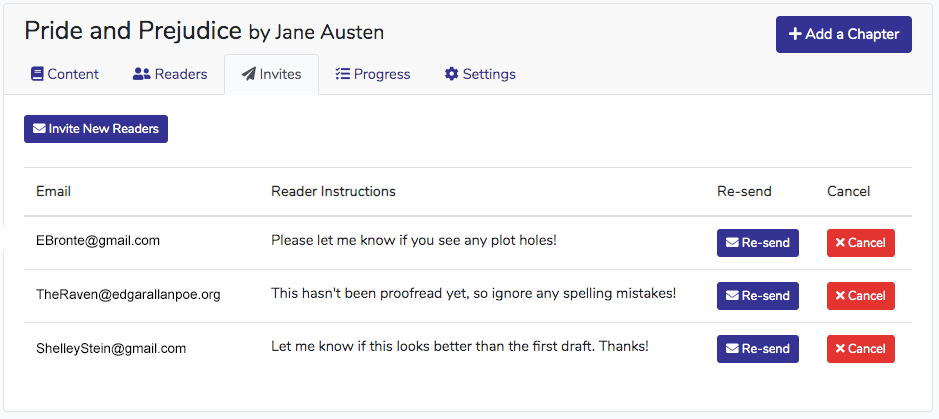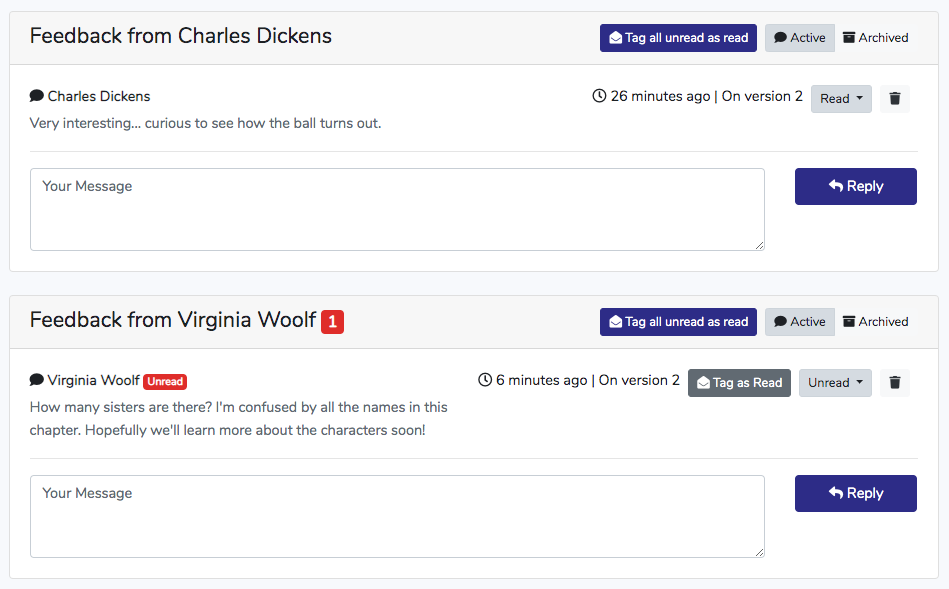 Super-charge your revision and editing process.
Tired of beta readers asking for your book and sending you feedback in 5 different formats? Heybeta makes life simpler: one format to upload your book, and one way for beta readers to deliver feedback. No more scrolling through Google Docs, searching through emails and Dropbox, or wasting time creating unwieldy spreadsheets.
Why We Created Heybeta
After years of both hearing about these frustrations, and dealing with them ourselves, we decided to fix the problem.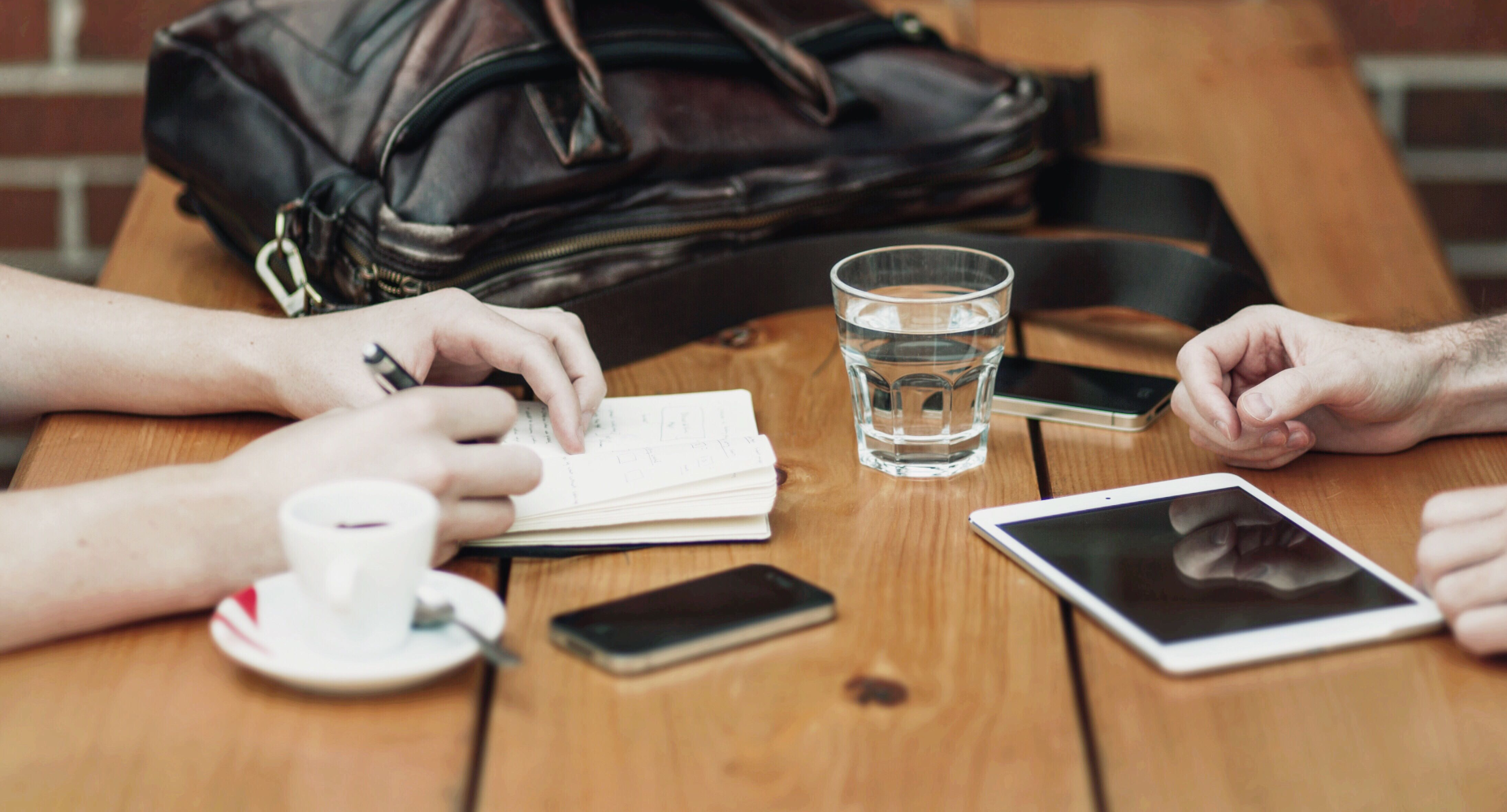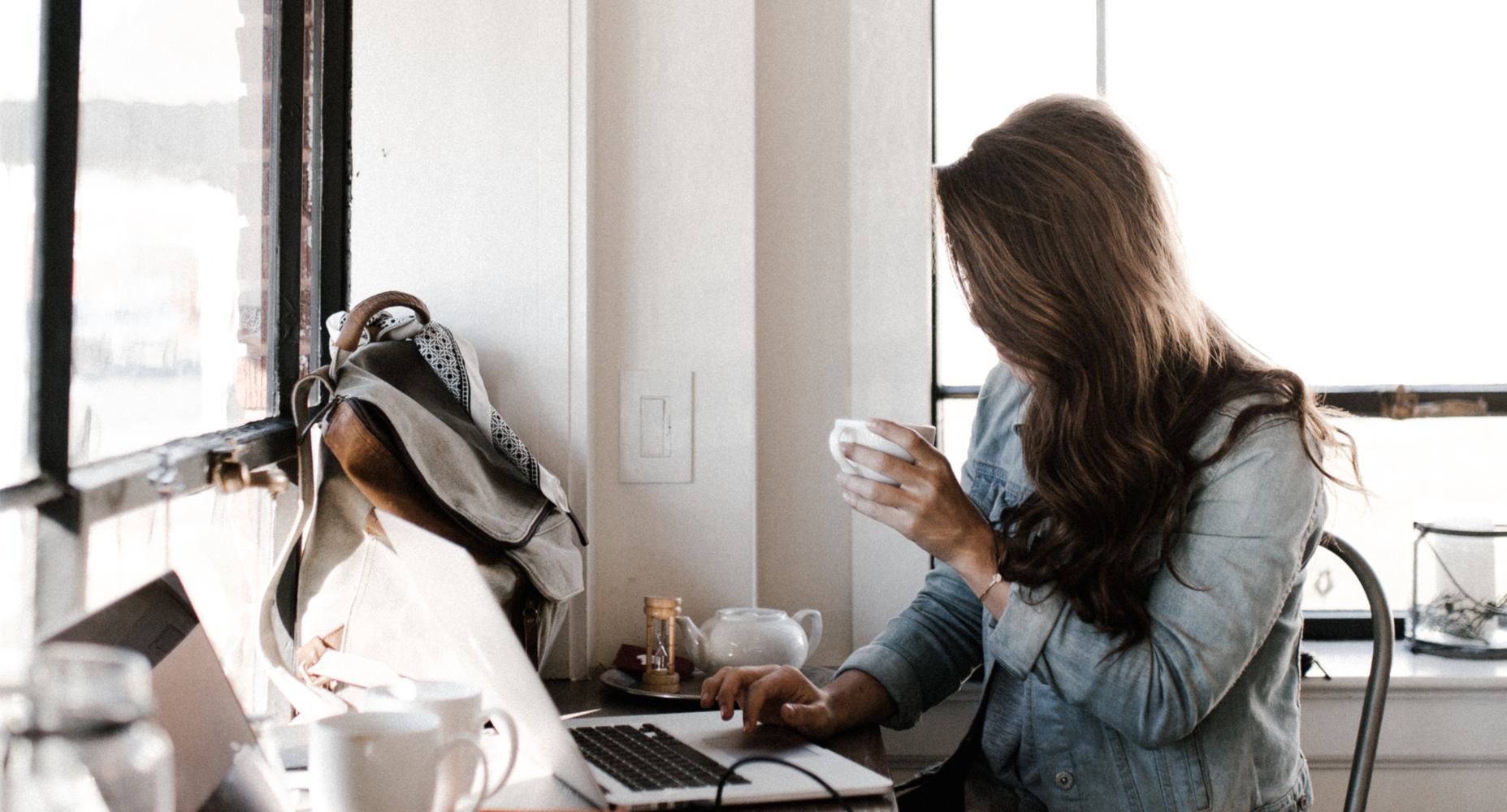 Emails and Google Docs had gotten us (and many of the 1000s of indie authors we've worked with over the years) far, but we knew something better was possible.
So we got to work creating a platform we, and other writers and authors like us, could use to securely share our manuscripts and WIPs with beta readers, clearly track which readers were reading, and easily keep all their feedback organized in one place.
Less than a year of mad-scientist coding and hard work later, and Heybeta was born!
We feel this platform is just what you need, because it's exactly what we needed as writers and authors frustrated with the hassle of working with beta readers.
We believe the world needs more of the great books passionate indie authors like you can publish. And we believe Heybeta is just the tool to help authors like you publish your books, and get them in the hands of happy readers - where they belong!
Heybeta not only makes the beta reader process simple, easy and hassle-free, it's also:
Priced right for indie authors
Free for readers (and always will be!)
And a safe, secure place to both share your books...
...and bring your beta readers (we never share beta readers around our site)
Try our platform and we're confident you'll be hooked for the rest of your writer career!
The beta reader dream of a team of reliable readers who get high-quality feedback to you on time, every time, and help you turn your book into a masterpiece, one you can be sure your readers will love…
...lives here at Heybeta!
Click below to see our pricing plans and get started today!
Pricing
Rising Star
$70
year or

$7

month
2 Pen Names
25 Readers per Book
Unlimited Books
Track Reader Progress
Organize Reader Feedback
Customer Support
Get Started
Best Seller
$140
year or

$14

month
10 Pen Names
100 Readers per Book
Unlimited Books
Track Reader Progress
Organize Reader Feedback
Customer Support
Get Started
Frequently Asked Questions
Ready to start collecting feedback?
Stop wasting time and energy on unresponsive readers and lost emails. Try Heybeta today and see how easy managing your beta readers can be!